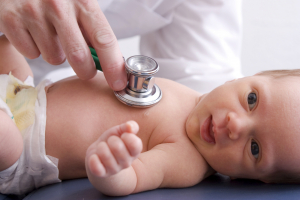 The staff at FCHC Pediatrics would like to welcome you to our practice. We are happy to have you as our patient. We will do everything we can to ensure you a comfortable experience and earn your trust and confidence. Our Pediatricians, Christopher Meyer, M.D., Shalendra Misra, M.D., and their staff strive to offer the best possible medical care to our pediatrics patients. You have our assurance that we will provide the highest quality of care that you so much deserve.
Services
FCHC Pediatrics offers a full array of services to help your child maintain good health. Our services include.
Well-Child Care Exam
Newborn Care
School & Sport Physicals
Immunizations
Sick Child Diagnosis and Treatment
Dietary/Nutrition Guidance
Asthma
Diabetes Management
ADD
Minor Behavioral and Mental Health
At FCHC Pediatrics, we appreciate the opportunity to care for your child and pride ourselves on making pediatric care a pleasant experience for all of our patients.
What To Bring To Appointments
At FCHC Pediatrics, we want to ensure that your child receives prompt medical care in a comfortable, child-friendly setting. To help expedite the first appointment, we ask that you please bring your child's immunization records and be prepared to complete paperwork regarding your family medical history, your child's medical history, and insurance information.
In addition, we ask that you bring the following to both your first visit and any additional visits the following:
Your current photo ID, such as your driver's license
Your child's identification if you have any
Your child's current health insurance card(s)
A list of medical prescriptions your child may be taking